Final Sale
Updated 5 months ago
Styles and items marked FINAL SALE are unable to be returned or exchanged. Other purchases that are non-refundable:
-Shoe Care Products.
-Free gifts or promotional items.
-Items from Clearance Collection.
-Worn, washed, and/or altered items. 
-Any product listing Final Sale Colors on the product page: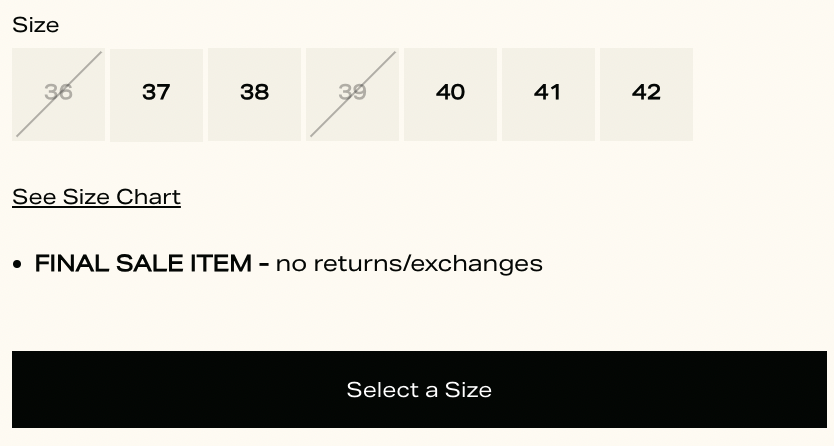 Please call a customer service associate toll free at 1.844.363.8267 or email [email protected] if you have any questions. 
Our operating hours are Monday-Friday 8am-530pm PST excluding federal holidays within the United States.
Was this article helpful?