What widths are available?
Updated 2 years ago
Our styles come in a medium width, with the exception of select styles available in wide width options, they're available ONLY on sizes marked with "W".
Feel free to use our Store Locator & receive a proper fitting at a retailer near you. 
Be sure to contact the retailer first to ensure availability of the style/color/size you're interested in learning more about.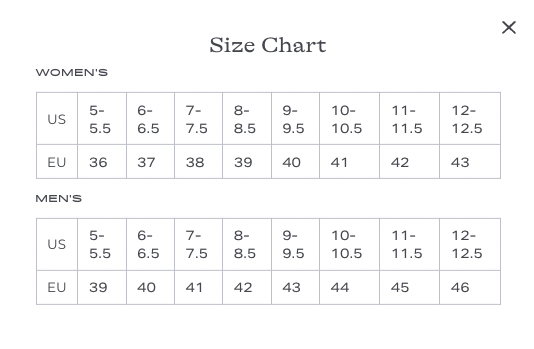 Please call a customer service associate toll-free at 1.844.363.8267 or email [email protected] if you have any questions. 
Our operating hours are Monday-Friday 8 am - 5:30 pm PST excluding federal holidays within the United States.
Was this article helpful?